Cubby's Marketplace
Recipes
https://cubbysmarketplace.iga.com/Recipes/Detail/6701/Sausage%2c_Egg_and_Cheese_Breakfast_Bagel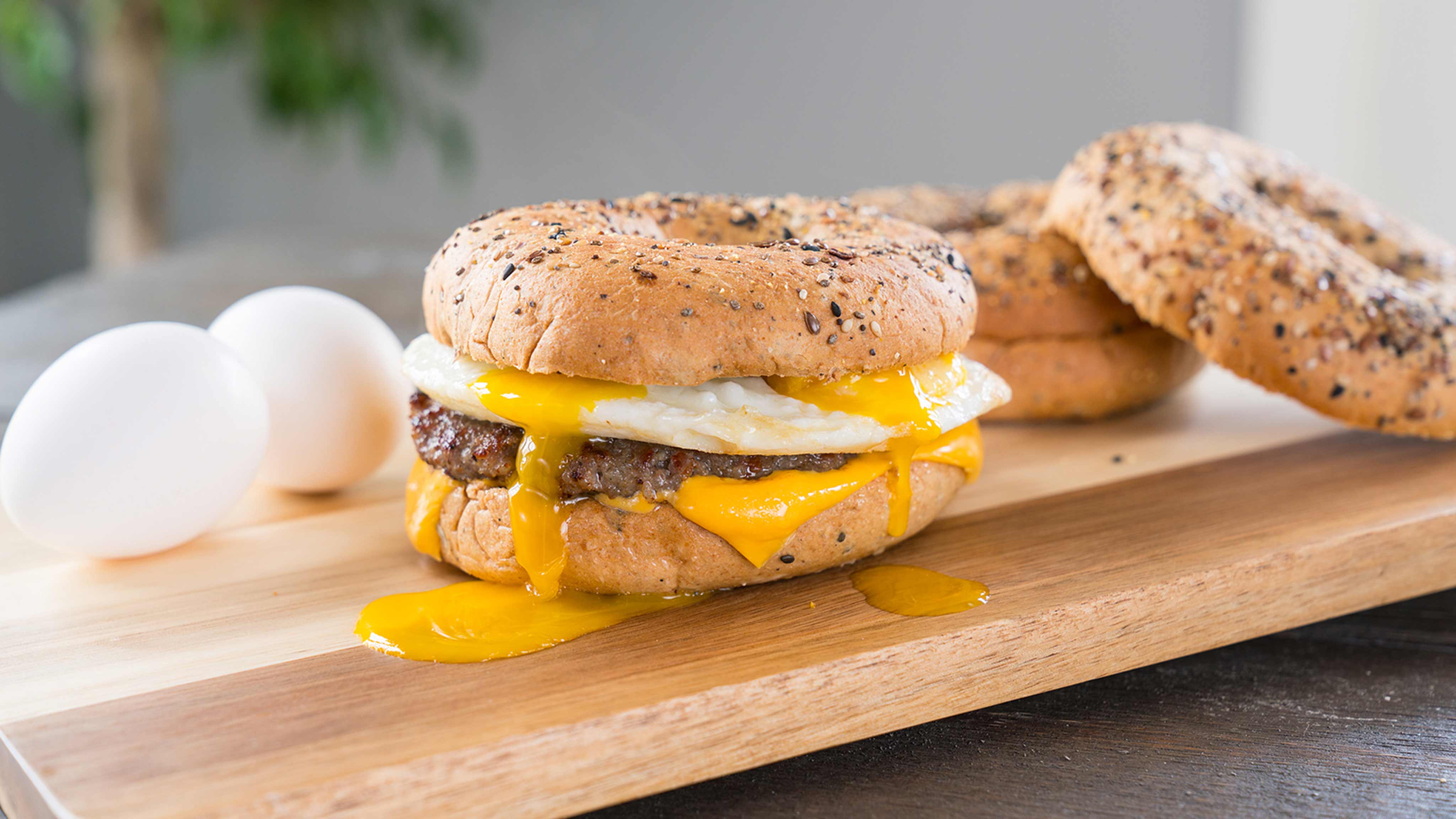 Sausage, Egg and Cheese Breakfast Bagel
Yield: 4 servings
Ingredients
1
package

roll sausage or precooked sausage patties

4

eggs

4

bagels, sliced

4
slices

cheddar cheese

2
tablespoons

butter
Directions:
Prepare sausage according to package directions. Place cooked sausage on a paper towel to absorb excess grease.

Preheat a nonstick frying pan on medium heat. Crack shells and add all four eggs to hot pan, one by one. Cook the eggs to your liking.

Grill or toast bagels on cut side adding a slice of cheese to one half of each bagel. Toast until cheese melts. Spread butter on the remaining bagel halves.

Assemble sandwiches by placing sausage patties on top of cheese. Add the eggs, bagel top and serve while hot.

Tip:
Freeze individual sandwiches (once cooled) for a quick, delicious breakfast when you are short on time!

To freeze:
Wrap in plastic wrap and place in a sealable freezer bag.

To heat:
Remove wrapping and microwave a frozen sandwich for 2 minutes or until warm.

Please note that some ingredients and brands may not be available in every store.
Cubby's Marketplace
Recipes
https://cubbysmarketplace.iga.com/Recipes/Detail/6701/